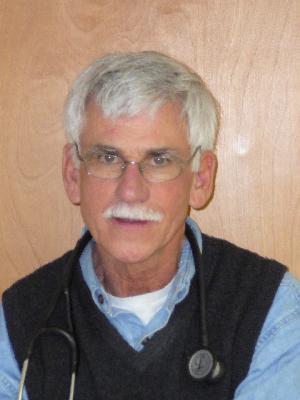 Dr. Andrew J. Breslin:

Andrew J Breslin, V.M.D was rasied in Mt. Carmel, PA, a small town in the middle of the anthracite coal region (think football). He did his pre-veterinary studies at St. Vincent College in Latrobe, PA and graduated from the University of Pennsylvania School of Veterinary Medicine in 1971. Following graduation, he took a position with Dr. Bernard M. Colins in Lee, MA and in 1976 established his own practice in Lenox, MA. In 1981, the practice moved to its present location on South Street in Pittsfield. In 1985, Dr. Margaret Darcy joined him and they have been together since. Dr. Raymond Reiners joined them in 2003 and they have formed a cohesive group.

Andrew and Pamela Breslin have lived in Lenox for over 30 years. Pamela heads the International Student Program at Miss Hall's School in Pittsfield. Their two sons, Luke and Sam, are engaged in careers that do not require pulling porcupine quills from dog's muzzles at all hours of the night. The family has had a variety of pets throughout the years, all needing some degree of care, since most had at least one missing limb and a major metabolic problem. Through it all there were always a few goats around to keep the pasture mowed.

Dr. Breslin has a particular interest in surgery, both soft tissue and orthopedic, and a deep interest in dermatology. If not drafted by Lance Armstrong to help the cycling team, he will continue to practice for many years at South Street Veterinary Services.